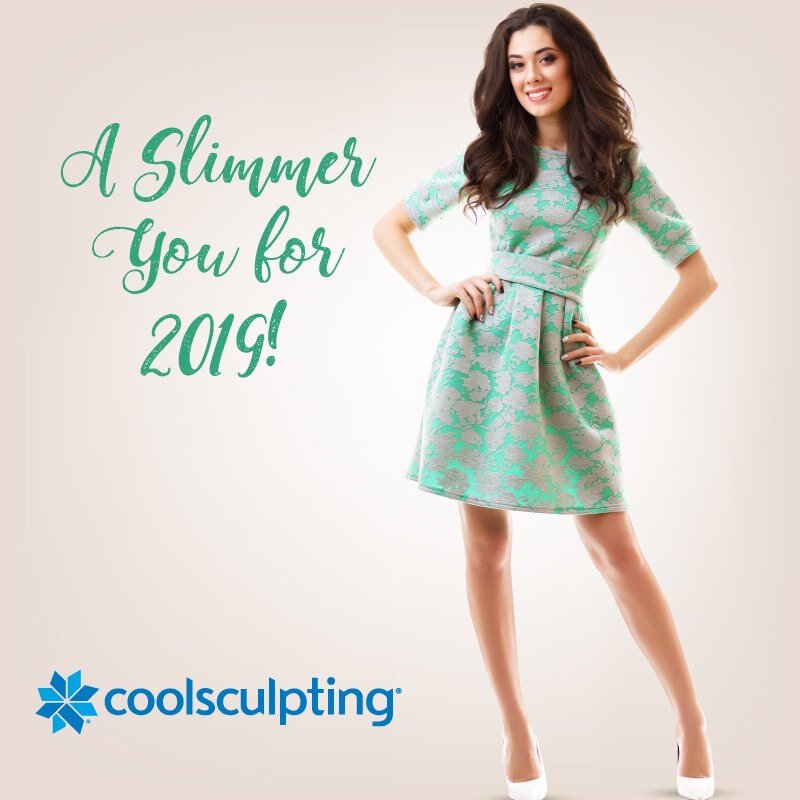 If you're like most people, you've started the new year with good intentions of eating better foods and working out. Getting healthier has been one of the top resolutions each year for good reason. The problem is, it's also one that many give up! We love hearing our clients make in-roads to good health, and also know that even the most dedicated people still stubborn fat that won't budge. We say, either accept it (no thanks muffin top!) or eliminate it.
Fortunately for you, the time is perfect to get started on a plan we know gets results. We'll still encourage your healthy habits and you'll know you've got a secret weapon at work too! As an Atlanta Body Sculpting Provider, SlimStudio is dedicated to helping you achieve your body goals with the effective and scientifically proven CoolSculpting method. This non-surgical solution will get you feeling fit and fabulous in no time…..and you'll be ready for spring break or that summer vacation!! CoolSculpting works over time and with your body's own metabolism to eliminate fat cells resistant to diet and exercise. What a perfect way to kick off the new year!
How CoolSculpting Works
Come in for a complimentary consultation and you'll be fully educated in the science behind CoolSculpting, and how the process actually works. We will give you a complete, personalized 360-degree assessment and discuss any areas of your concern. You'll see many examples of our fantastic before and after photos, and depart feeling fully informed about all aspects of CoolSculpting.
During Your CoolSculpting Treatment
Treatments take anywhere from one to three hours depending on the areas that you have treated, and if you are undergoing dualsculpting. The only requirement is the need to be still, so you can watch Netflix, read, text, play games, or just rest and relax! There are no restrictions following Coolsculpting, you are able to immediately resume normal activities.
Results
While preliminary results may be seen in three to four weeks, it usually takes about 10-12 weeks to see the full effects of treatments. Your results will be permanent as long as you maintain a healthy weight with a good diet and exercise plan.
Healthy Lifestyle
Many of our clients like to use Coolsculpting to launch their efforts into a new diet and exercise regime. Just like other body contouring procedures, you must be committed to a healthy lifestyle to achieve and maintain long-term benefits. Healthy eating and regular exercise are important after a CoolSculpting procedure to discourage fat cells from returning and keep those fat cells at bay! Reach out to us to experience the special environment at Slim Studio Atlanta by calling (404) 410-7777 or contacting us here.