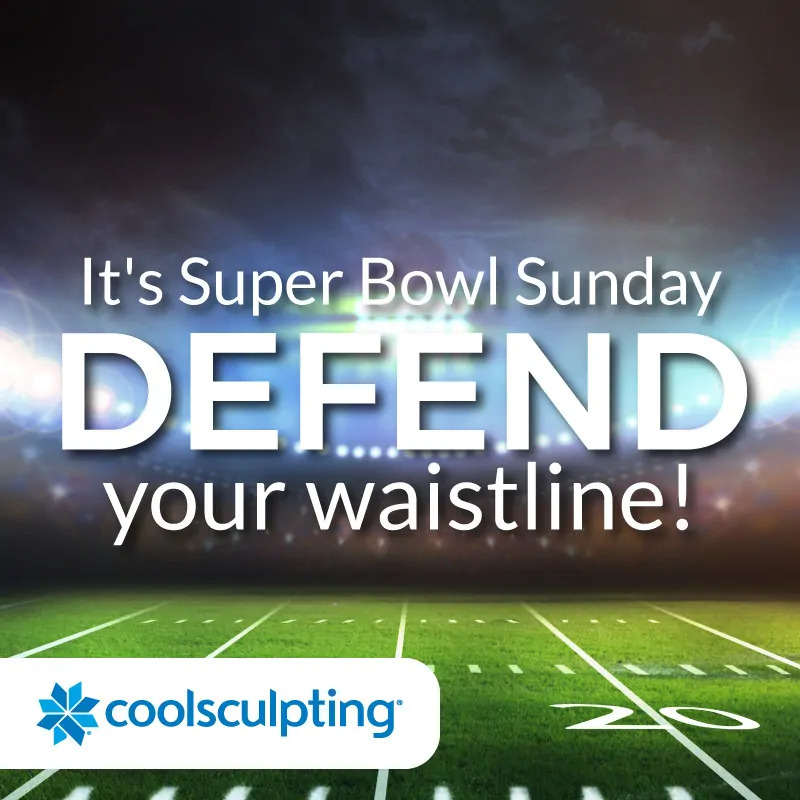 Slim Down For Super Bowl Sunday
Who are you rooting for this Super Bowl Sunday? Are you a Rams fan or maybe a Patriots fan? Maybe you're just ready to watch the game with friends and family and don't care who wins. As for us, we're thrilled to celebrate the Super Bowl here in our hometown. Atlanta's always been a sports town and now we welcome the world and all NFL fans with the big game this Sunday.
As Atlanta's leading Body Sculpting Center, Slim Studio is ready to defend your waistline this Super Bowl weekend! If you've ever researched CoolSculpting you know that you can lounge and watch TV, catch up on emails or just relax while busting fat! The non-invasive way to freeze unwanted fat is taking the nation by storm and men are prime candidates. Why? Well, we know you're probably busy and have little time to get in all the workouts you want. Work, family and other demands mean what time you do have is short. Plus, as we age, resistant fat cells don't like to move even with intense workouts.
That's exactly where CoolSculpting comes in. The science behind CoolSculpting goes to work on stubborn fat in the abdomen, flanks or love handles and even the double chin. In about an hour, you'll sit back and relax while our technology literally freezes the fat cells until they die. Over the next weeks, these fat cells are naturally metabolized by the body and eliminated forever.
The other thing that the Super Bowl means? It's officially the end of football season which means warmer weather is on it's way. Before you know it, spring vacations and pool time will be upon us. This winter is the perfect time to get started on your ab goals with CoolSculpting. We'll make you feel right at home in our plush lounge and you can stream some pre-game fun while working on your trouble spots. You'll get to chill out and watch some football talk while relaxing in our comfortable, convenient Buckhead location.
So, look no further for a win than Slim Studio in Buckhead! We've been Atlanta's premier body contouring studio for years and have perfected CoolSculpting with our experienced pros and cutting- edge technology. We're rooting for you to look your best this spring. Whatever team you're on for Super Bowl Sunday, know that the team at Slim Studio is on your side for toning up, slimming down and looking tight! Call (404) 410-7777 or fill out this form and we'll get you in and out in no time. Happy Super Bowl Sunday!