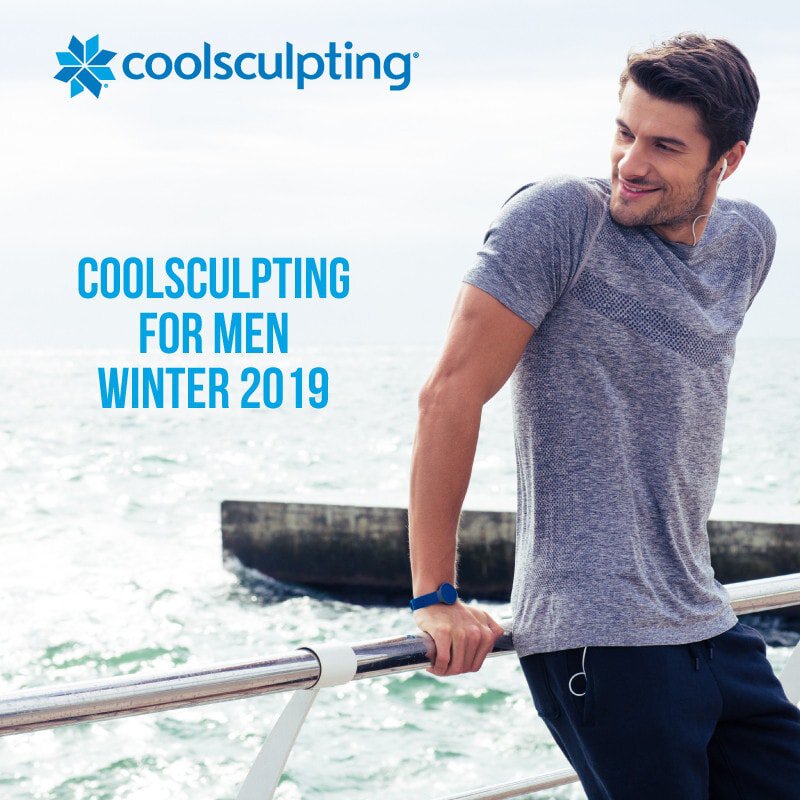 The Best CoolSculpting Treatment for Men
It's not just women who want to get slim in the New Year… at Atlanta's Body Sculpting Center, Slim Studio, we specialize in CoolSculpting for both men and women who want to look their best and are struggling with stubborn fat. Because weight tends to increase as we age, even die-hard workout kings and queens come to us for that extra edge. A slim, streamlined physique can do wonders for both your self-confidence and your quality of life. Freezing and eliminating unwanted fat is the way to go to be more comfortable and confident for that upcoming beach trip, summer vacation or just to look better, feel better and have your clothes fit better.
We treat a lot of men at Slim Studio, where we offer tailored body contouring services for all of you men who want to see outstanding results. With a busy work, travel and family schedule, we know that your time is precious, and we won't waste it! CoolSculpting treatments at Slim Studio, are quick and private. There is no anesthesia used, no needles and no downtime. We make it easy for you to come in to our private facility on your way into the office or on your lunch break and return to work the same day.

The most popular treatment areas for men are the abdomen, love handles and double chin. CoolSculpting targets these areas with great results. Most men need help reducing the excess fat deposits on their stomach and love handles, but don't want, or are simply too busy for the downtime associated with liposuction surgery or an even more invasive surgical approach. If a double chin is your concern, we can help you feel more comfortable with your profile with a simple 45 minute body contouring treatment which will dissolve the fat pocket in the "submental" area located right under the chin.
Most of our male patients spend time in the gym and CoolSculpting really ups the ante by helping to define ab muscles and eliminating unwanted fat on the "flank" area- also referred to as the "spare tire", or "love handles". You may even reduce your pant size following CoolSculpting! CoolSculpting does not harm the skin or any other tissues, it acts strictly on fat cells. Once the fat cells are treated, they are gradually eliminated through your body's own metabolic processes, reducing the thickness of the fat layer, typically by 20-25%. In the weeks that follow your treatment, you'll begin to see your fat dissolving and muscles showing definition. You can further reduce the fat layer with each additional treatment.
So if you're searching for Body Sculpting in Atlanta this winter, come in and see us for a complimentary consultation at Slim Studio. We'll help you get on your way to 6-pack abs, help you lose those handles, and we can even reduce the fat that presents as a double chin all while feeling comfortable and confident with what CoolSculpting can do for you! Happy 2019!