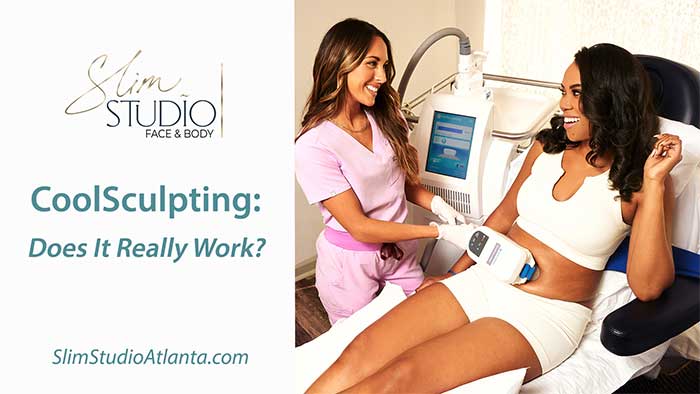 Have you ever felt that no matter how much you diet and exercise, certain areas of fat refuse to budge? It can be incredibly frustrating to feel like you're fighting against your body to achieve your desired look. What if you could target and eliminate stubborn fat pockets without surgery?
Enter CoolSculpting, the innovative non-surgical procedure that can help reduce fat in specific areas with minimal downtime and no painful incisions. This revolutionary treatment has helped countless people achieve the figure they've always wanted, and it may do the same for you.
If you're considering CoolSculpting to enhance your natural beauty and reach your body goals, you might wonder: does it really work? This article will provide a comprehensive guide to CoolSculpting to help you make an informed decision. From how it works to what kinds of results you can expect, find all of the information you need to decide whether CoolSculpting is right for you.
What Is CoolSculpting?
CoolSculpting is a body contouring procedure that uses targeted cooling to eliminate fat cells from your body, giving you a slimmer, more defined appearance without invasive procedures. Developed by Harvard scientists, CoolSculpting has been extensively tested and is FDA-cleared for use on the abdominal area, thighs, and arms.
But how does it work? CoolSculpting uses a process called cryolipolysis, which uses precisely controlled cooling to target and freeze fat cells beneath the skin's surface—the cold temperatures cause the fat cells to crystallize and die without damaging surrounding tissues. Your body will naturally eliminate dead fat cells over time, resulting in a noticeable reduction in body fat.
What Makes CoolSculpting Different?
While there are other body contouring treatments, such as liposuction and laser lipolysis, CoolSculpting is unique in a few ways. First and foremost, the procedure is non-invasive and does not involve surgery or needles. This makes it an excellent option for those who want to reduce fat without the risks associated with surgery.
In addition, CoolSculpting is one of the most precise body contouring treatments available. The CoolSculpting applicator targets specific fat cells, allowing you to slim down in desired areas. During your consultation, you and your doctor will discuss your treatment areas and goals to ensure that you get the best possible results.
CoolSculpting's effectiveness and safety have made it increasingly popular. In a recent scientific study, patients achieved an average 40% decrease in visible fat thickness. 88% of people who underwent the procedure reported high satisfaction post-treatment, and the study found no adverse reactions or effects in any patients.
CoolSculpting Results: What Can I Expect?
Many people are excited to see the visible results of CoolSculpting after just one session. However, the benefits are often achieved after multiple treatments spaced several weeks apart. The final results of CoolSculpting can be seen several weeks after the initial treatment, as your body naturally eliminates the dead fat cells.
It's worth noting that CoolSculpting results vary from person to person and are dependent on various factors, such as the amount of fat being treated and the individual's natural metabolism. It's essential to have realistic expectations about the treatment and understand that it's not a weight loss solution. Because CoolSculpting targets and eliminates specific pockets of fat resistant to diet and exercise, you can expect a 20-25%reduction in the fat layer of the treated areas. You should not expect a significant change in your overall weight.
Is CoolSculpting Right for Me?
If you're looking for a way to achieve a more toned and sculpted physique, CoolSculpting may be the answer.
At Slim Studio, our team has perfected the CoolSculpting treatment, addressing common trouble spots such as the abdomen, thighs, and love handles. This non-invasive treatment has helped many men and women in Atlanta obtain leaner, more contoured bodies without surgery or downtime, giving them a renewed sense of youth and confidence.
Say goodbye to those pesky lumps or bumps that just won't disappear. To learn more about CoolSculpting, contact Slim Studio and schedule a consultation. We can help you achieve the body of your dreams.