Check out our expose in Best Self Magazine, where we cover frequently asked questions about EMSculpt NEO treatments at Atlanta's premier Body Sculpting Center, Slim Studio.
Slim Studio is the number one provider of CoolSculpting by volume in Georgia, and performs more EmSculpt procedures than any other provider in the Carolinas, Alabama and Georgia. We now have EMsculpt NEO, the most cutting-edge technology in non-invasive Body Sculpting, which combines building muscle and fat reduction in one 30 minute treatments!
Radio Frequency has been added to the already amazing EMsculpt HIFEM Technology. Now you can expect a 25% increase in muscle volume and a 30% reduction in fat. Learn more about this amazing device and how it will work for you by reading our one page article featured in Best Self Atlanta Magazine.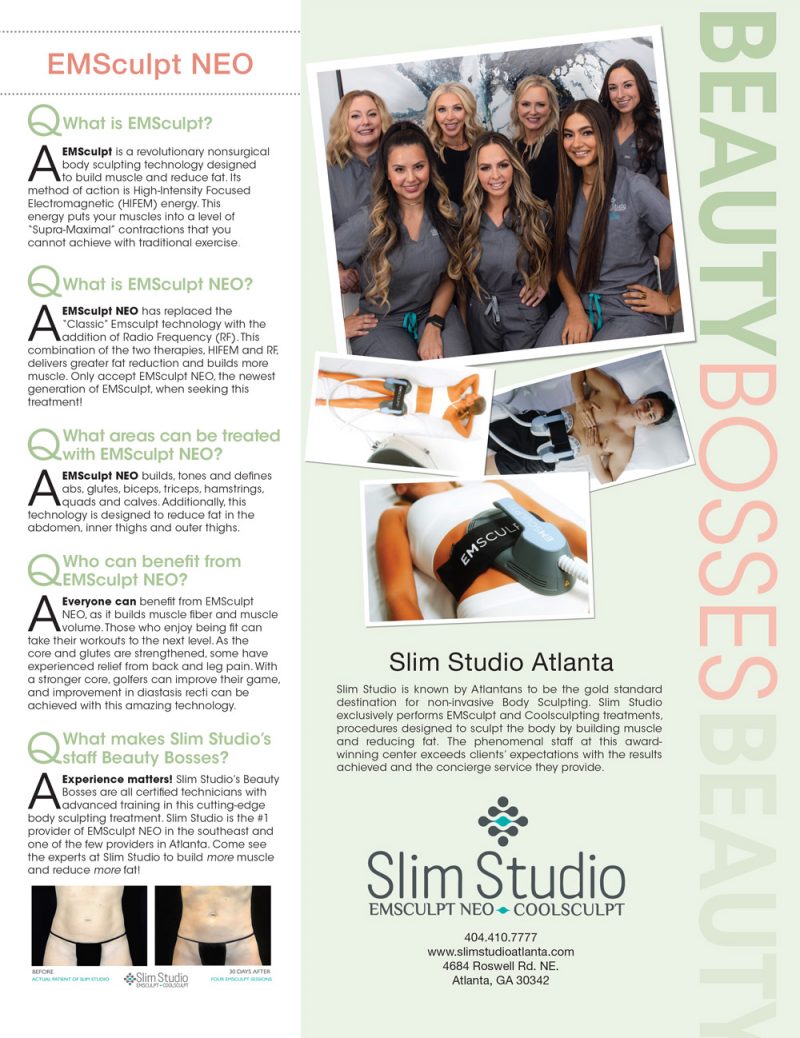 Call us today at (404) 410-7777 or schedule a consultation online to learn more about EMSculpt NEO at Slim Studio Atlanta.