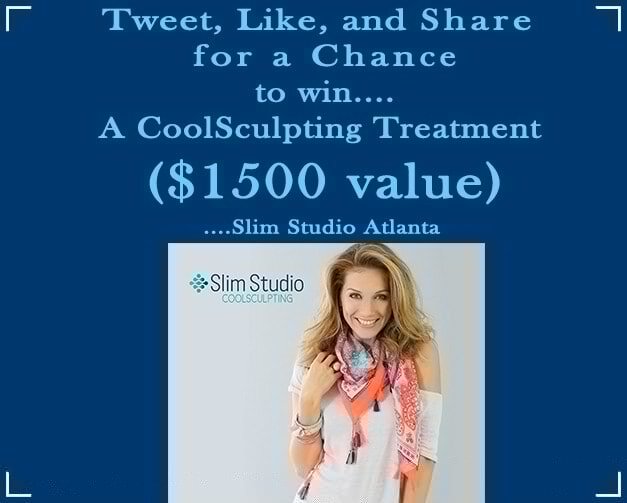 Skinny Jeans Too Tight?
Enter now to Win a $1,500 Coolsculpting Treatment!
Say Buh, Bye to Summer & Hello to Your Skinny Jeans!
Is trouble getting into your skinny jeans? Well, you're not alone. Before you go into shopping panic, try Coolsculpting.
What is CoolSculpting?
Coolsculpting was developed by Harvard scientists and is FDA Cleared for fat reduction. The Coolsculpting technology cools the treatment area to temperatures that induce fat cell death, yet normal cells, nerves or muscles are not disturbed. The body metabolizes the fat cells, and they are eliminated naturally.
Where what areas can I get CoolSculpting?
Coolsculpting is for those stubborn areas of fat, you know, the areas that you just can't make go away, no matter how many crunches you do. The most popular areas of treatment are the abdomen, love handles, muffin tops, thighs, bra fat, and chin. This revolutionary new treatment is now available at Slim Studio Atlanta, where you can lose fat without surgery or downtime. The results are proven and lasting and work for both men and women!
To celebrate and encourage people to reclaim their skinny jeans, Slim Studio Atlanta is giving away a CoolSculpting treatment ($1,500 value). Just tweet, share, like, follow or join our newsletter to get entries. Get an entry for each activity completed!
(Pst…Want to know a secret? Get two entries for sharing our raffle!)
Good Luck!