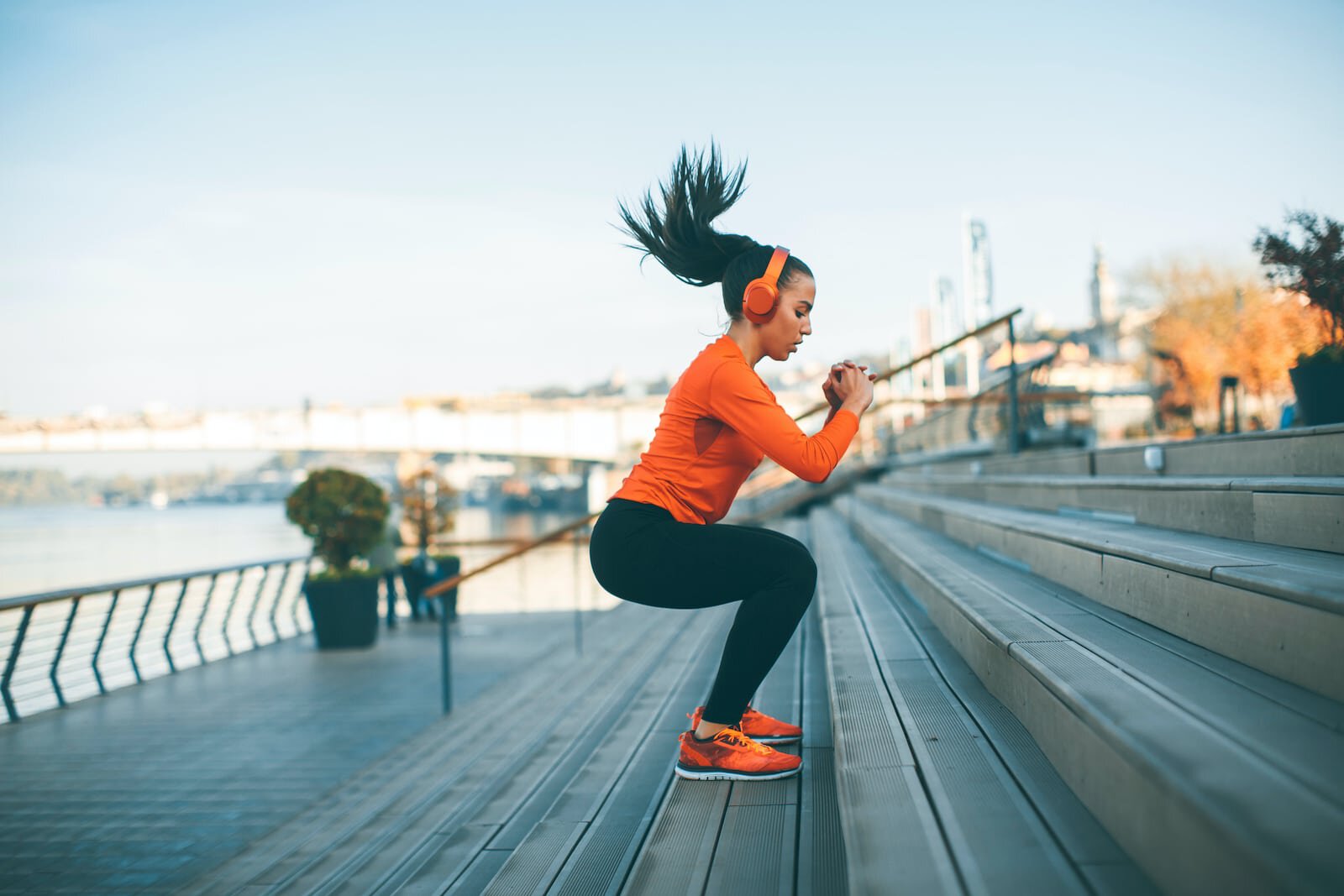 How are your healthy habits going this winter? Here at Slim Studio, we're enjoying seeing clients make new goals after a busy holiday season. Now that the new year is in full swing, it's time to get serious about your health and body goals. The Slim Studio pros know what it takes to attain long-lasting health and wellness through nutrition, fitness and body contouring.
We know time is limited. Making the most of your workout can help you burn fat and calories on a time-starved schedule. Here's what we do.
HIIT it!
High-intensity interval training simply means going through intense bursts of exercise for short periods followed by your regular, maintainable pace. OrangeTheory Fitness uses this concept as well as other studios. You can certainly do your own workouts using the HIIT method even if you don't belong to a gym.
Keep Moving
Another fitness hack we love is super easy and fits right into your daily life. The trick? Keep moving! Small movements over the course of your day can add up to not only calorie burn but boosting metabolism. If you sit at a desk all day, invest in a standing desk. Rather than choosing the closest parking spot, opt for one a bit further. Take the stairs versus the elevator, dance in the kitchen with your kids or do calf raises while brushing your teeth. Once you start finding little ways to increase your daily activity, you'll want to find more.
Try Technology
Your phone, smartwatch or tablet can be a perfect way to fit in fitness. Many fitness apps are free and others offer trial periods for a multitude of workouts. Want to try dance cardio or Indian belly-dancing? How about training for a half-marathon? We like using yoga videos to unwind at the end of the day while some clients use apps like My Fitness Pal that tracks your food and water intake or Aaptiv that syncs workouts to music. If you have a smartwatch, simply go to the Fitness or Activity screen and start timing a walk, run, or other workouts.
Getting fit offers benefits that go far beyond the body. You'll sleep better, handle stress better and have a sense of mental focus. Enjoy a complimentary consultation at our center conveniently located on Roswell Road in Buckhead. Slim Studio has proven options that work for many body types. Reach out here and talk to our professionals about what you do to fit in fitness. We'll take care of the rest!