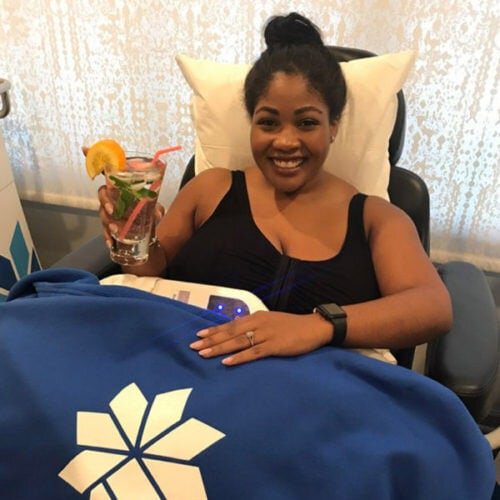 Lately, I've been bombarded with ads on Facebook featuring Coolsculpting. So of course, I clicked the images and read tons of comments under the pictures.
"How much does Coolsculpting cost? How long do Coolsculpting results last?, Who is a candidate? What is Coolsculpting? What are the Coolsculpting risks?"
These were great questions. The advertiser replied to all of the questions with- "Please give us a call to set up a consultation".
In our new "insta-society", we want answers quickly, even myself. I started to do research and was attracted to a facility called Slim Studio Atlanta. Slim Studio is located in the heart of Buckhead, Atlanta and offers Coolscultping as their exclusive procedure. I was really impressed with the information on their website and decided to reach out to learn more.
Robbie Spence, the Coolscultping Coordinator, invited me to visit their practice and graciously answered all of my questions. Coolsculpting freezes and eliminates unwanted fat, with no surgery and no downtime. You can expect a 20-25% reduction in the fat layer of the treated area. It can reduce the abdomen, chin, bra fat, love handles, inner and outer thighs and even arms!
What is CoolSculpting?
Coolsculpting is a technique that freezes stubborn fat at -10 degrees Celcius. WOW! You may think, hey that's really cold! The great thing is that the super cold temperature is not cold enough to harm normal cells and also, your skin is protected by a gel pad. Coolsculpting was FDA cleared in 2010, and since then, there have been over 3 million treatments administered!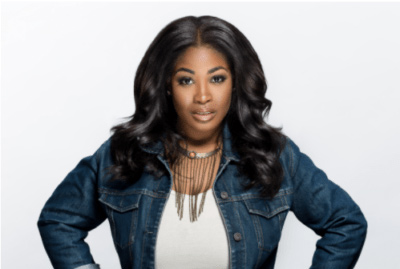 Gabrielle Joffie
Blogger, RoundTheWayGirl.com
Round the Way Girl is a digital diary of beauty, fashion, and lifestyle.
Who is a candidate for CoolSculpting?
"The best candidate for Coolsculpting is the person who is fairly close to their ideal weight, has a good diet and exercises regularly but has stubborn fat deposits that are resistant to diet and exercise" – Robbie Spence, Slim Studio Atlanta
How long do Cool Sculpting results last?
It appears that the key to lasting results with CoolSculpting is to maintain your weight following the treatment. If you step it up on the diet and exercise front, you can expect even better results. I like to think of this as extra motivation.
The question you are all wondering…What is the price of CoolSculpting?
I've found that CoolSculpting prices are consistent across most providers, typically starting at $1300-$1600 per area of treatment. Caution: there is some deceptive pricing of CoolSculpting on the internet… the applicators are usually used in pairs, so be aware that if you see advertising for half of that price – it's probably the price of only one applicator that is being quoted, meaning only half of a treatment and not a full treatment!
So what's the difference between reducing fat with Coolsculpting, smart lipo, or liposuction?
Coolsculpting is not invasive(non-surgical) and has zero downtime. You will experience minimal discomfort and you will literally be able to go back to normal activities following your treatment, even including exercise. Both smart lipo* and liposuction are surgical options that require anesthesia. Small incisions are made to introduce cannulas into your body which allow the unwanted fat to be vacuumed out. With smart lipo, there is a 3-day downtime and downtime with liposuction can be about the same, or possibly more depending on how many areas are treated. With both surgical procedures, you will be quite sore for several weeks and you are required to wear a compressive garment (girdle, etc) for 6-12 weeks.
The option that you select really depends on your desires and lifestyle. Slim Studio Atlanta provides a complimentary consultation for all interested clients and is honest in their evaluation, they will let you know if they believe if you are a good candidate or not a good candidate for Coolsculpting. Depending on your treatment, the process can take anywhere from 35 minutes to an hour. Most clients begin to see results within 4 to 5 weeks. You will see your complete results at the 90-day mark.
In efforts to get a jump start on my 2018 fitness goals, I am going to have Coolsculpting done before we ring in the new year! Wahoo!!
Robbie recommended two sessions to my upper abdomen. I've had this belly since birth and I'm excited to get some help to reduce it! Stay tuned to my follow-up post about my first Coolsculpting session! In the meantime, head over to Slim Studio Atlanta to learn more; (404) 410-7777 for a consultation, www.SlimStudioAtlanta.com for more detailed information.
If you would like to try Slim Studio Atlanta, use my code "GabsCoolScuplt" when you call and receive an additional 10% off their current promotional price!
*depends on the kind of smart lipo that you receive