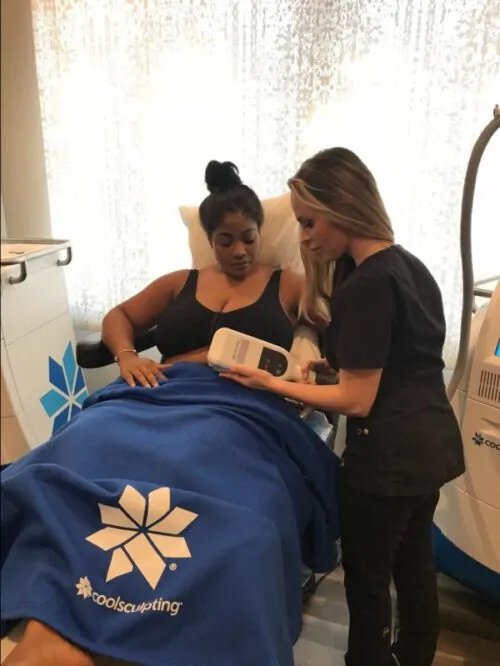 Returning to Slim Studio
This past weekend I experienced my second session of Coolsculpting at Slim Studio in Buckhead, Atlanta! I was greeted by their friendly staff and was weighed in during my appointment. There is a disclaimer that you may not see a reduction in pounds, but will notice a decrease in inches, which oddly enough, I did!
The team member told me that you normally do not experience results within the first 4 weeks, but I did. I'm not sure if it was my combination of kickboxing and eating "better", but my stomach pouch definitely appeared smaller. My pants fit better now too. My diet consisted of tons of veggies, fruits, seafood, and a very, very, small amount of alcohol. Drinking your calories is sometimes worst than eating them!
When I first experienced Coolsculpting, I noticed that my right side of my stomach was more sensitive than my left. This time around it was reversed. I also felt more pressure. I was informed that it was probably more sensitive due to the decrease of fat cells in the treated area.
I should notice my complete results in 90 days, which will be in April, just in time for Spring Break!
Coolsculpting prices are consistent across most providers, typically starting at $1300-$1600 per area of treatment. Caution: there is some deceptive pricing of Coolsculpting on the internet… the applicators are usually used in pairs, so be aware that if you see advertising for half of that price – it's probably the price of only one applicator that is being quoted, meaning only half of a treatment and not a full treatment!
After experiencing my two sessions, I highly recommend Coolsculpting for anyone who has stubborn fat. It is ideal for someone who is within 20 lbs of their ideal weight. They treat men too!
Head over to Slim Studio Atlanta to learn more; (404) 410-7777 for a consultation, www.SlimStudioAtlanta.com for more detailed information.
If you would like to try Slim Studio Atlanta, use my code "GabsCoolSculpt" when you call and receive an additional 10% off their current promotional price!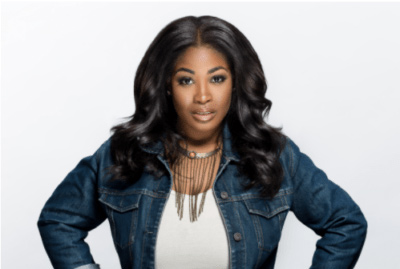 Gabrielle Joffie
Blogger, RoundTheWayGirl.com
Round the Way Girl is a digital diary of beauty, fashion, and lifestyle.