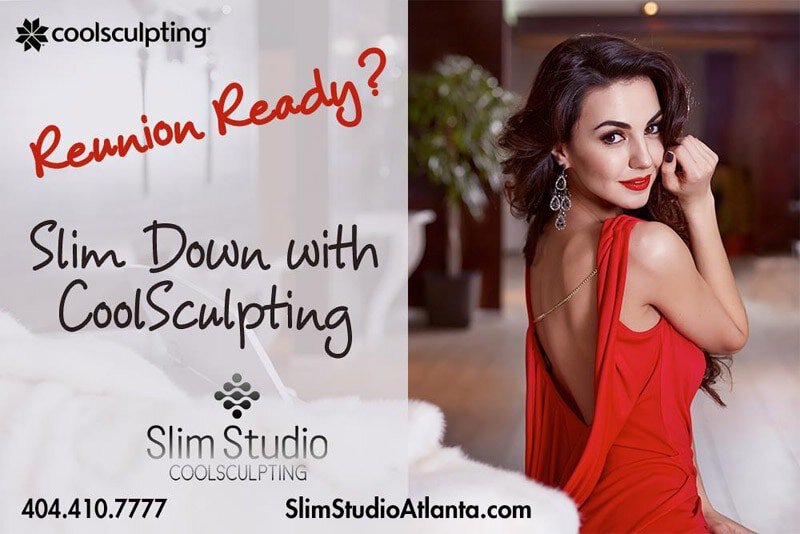 Get in Shape With CoolSculpting
Perhaps one of the most anticipated moments in life is a reunion. People that knew you "way back when" have a mental picture of what you used to look like. Our size in high school and college could be vastly different than today… or maybe it's just that certain areas have grown (love handles or muffin top anyone?). And whether you're coupled up or single, you know exactly who you want to impress. We know that the only opinion that matters. however is YOURS. So give yourself the confidence boost that millions of others have used as their "secret weapon" to looking fit and slim, and turn back the hands of time.
CoolSculpting is one of the best options for non-surgical fat reduction. The investment is less than liposuction, non-invasive, and it works. There's no downtime or recovery period and you can simply sit back and relax during your 30-60 minute treatment! For best results and to look fabulous in your reunion pictures, add CoolSculpting to your agenda right away-it takes 2-3 months to see maximum results. The best part is that when you stick to your healthy eating and fitness regimen after your treatment fat will actually STAY OFF for good!
Atlanta's Slim Studio center for CoolSculpting has a top-notch team of trained professionals that have served countless patients with glowing results. Still have questions if CoolSculpting is right for you? Check out our FAQ page here or give us a call to find out more. You can rest assured that others have been through the process with the same concerns as you and they only wish they didn't wait so long!
So with reunion season approaching, the time is now to get your body in shape! And whether it's your 10-year, 20-year, or beyond reunion, one thing is clear: You need to look hot! Schedule your CoolSculpting consultation and appointment with Atlanta's premiere body contouring center today! Reach out to us to experience the special environment at Slim Studio Atlanta by calling 404-410-777 or contacting us here.