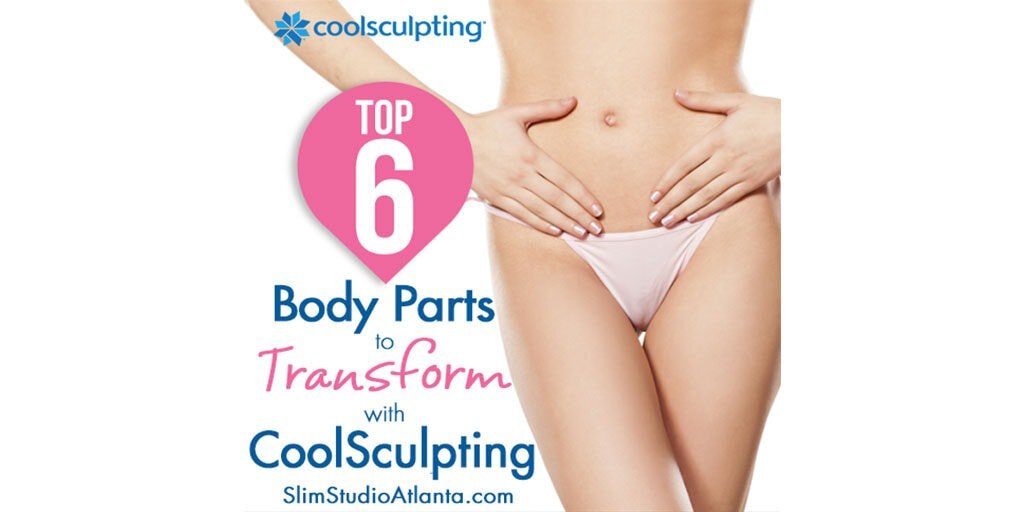 Want to transform your body before your class reunion
or summer vacation this year? Whether you're finally ready
to See A Slimmer You or you're prepping for a great
the upcoming event, these SIX areas of your body can be improved
with Coolsculpting!
Too Much Chin
Is your double chin stealing the spotlight from your selfies? Eliminate visible fat under the chin with the new CoolMini Cool sculpting Chin applicator. See results after just one or two treatments with no surgery, needles, or swelling. You can say Yes to Coolsculpting and No to PhotoShop once and for all!
Thick Thighs
Inner thighs touching? Outer Thighs Bulging? With its FDA cleared freezing technology, Coolsculpting can reduce your inner and outer thighs so you can once again strut your stuff in short shorts and that summer bikini!
Want a tummy that's flatter vs. fatter? We can help! The abdomen is a problem area for so many of us, and it makes a perfect Coolsculpting target. The procedure tackles fat only by freezing and eliminating the offending cells (never harming other healthy cells) leaving you with more defined and sleeker abs.
Love Handles
There is nothing cute about a muffin top! A single CoolSculpting treatment can shrink the muffin top by giving those unwanted fat cells the boot…Proven with over 3 million procedures performed, Cool Sculpting can help you rock your summer white jeans once more!
Bra Bulge
Visible bulges that show up when a tight-fitting top is worn are never welcome guests at the pool party! CoolSculpting reduces bra bulge effectively by reducing the fat layer by 20-25% and helps to ensure a smoother, sexier look from the back.
Cami Fat
You know the bulge that resides east of the armpit and west of the cami strap? We have affectionately named this area "cami fat". Girls, you know what we mean! Utilize the Cool Mini to eliminate this fat deposit ….you can ditch the sleeves, and you'll look sexier in your summer tanks and camis!
Are any of these body parts of your self-improvement list?
Book a complimentary consultation with the Coolsculpting experts at Slim Studio. Check out our CoolSculpting reviews, and you'll know that Slim Studio is the right choice for you.
Book a Complimentary Consultation